What is ProLan
Raw lanolin is a substance naturally secreted by sheep which coats their fleece for added protection in harsh conditions. After the sheep has been shorn, the fleece undergoes a scouring and refining process to extract the lanolin and clean the fleece.
ProLan New Zealand use a special process to convert raw wool grease into a range of non-toxic environmentally friendly products that are safe and easy to apply.
ProLan lubricants and grease lubes are safe to use on rubber and other synthetic materials – NOT on EPDM. Around the workshop, ProLan is safe, easy to apply and clean to use. ProLan is biodegradable, so it is safer for the environment and safer to use than other petrochemicals.
How we work
Our team focuses on selling quality products, service and, not least, support to our customers. Such support includes the design of application systems for almost any sector of industry.
When you talk to the ProLan team, you talk to real people who understand your needs and are on hand to assist you in solving your corrosion, lubrication or anti-seize problems. Our team of technical engineers has worked in the industry for many years. They understand the problems our customers face and are able to provide practical solutions to suit your needs.
R & D
ProLan is committed to continued investment in innovation to ensure that our customers get the products, service and support they need.
We work with top scientists in NEW ZEALAND and DENMARK to ensure our products are continually developed, to improve performance and, not least, meet NEW ZEALAND and EUROPEAN rules, such as REACH – CLP in Europe.
ProLan is an environmentally friendly product
ProLan is a fantastic and versatile natural product that protects, lubricates and conserves. It has an enormous variety of uses in all industrial, agriculture and electrical areas:
• All metal surfaces –over and under water
• Marine equipment – over and under water
• Insulation of electrical systems
• Industrial machines and equipment
• Agricultural machines and equipment
• Sports, hunting and fishing gear
• ProLan is NSF food-approved to category H1, H2 and R2
Questions?
See more information HERE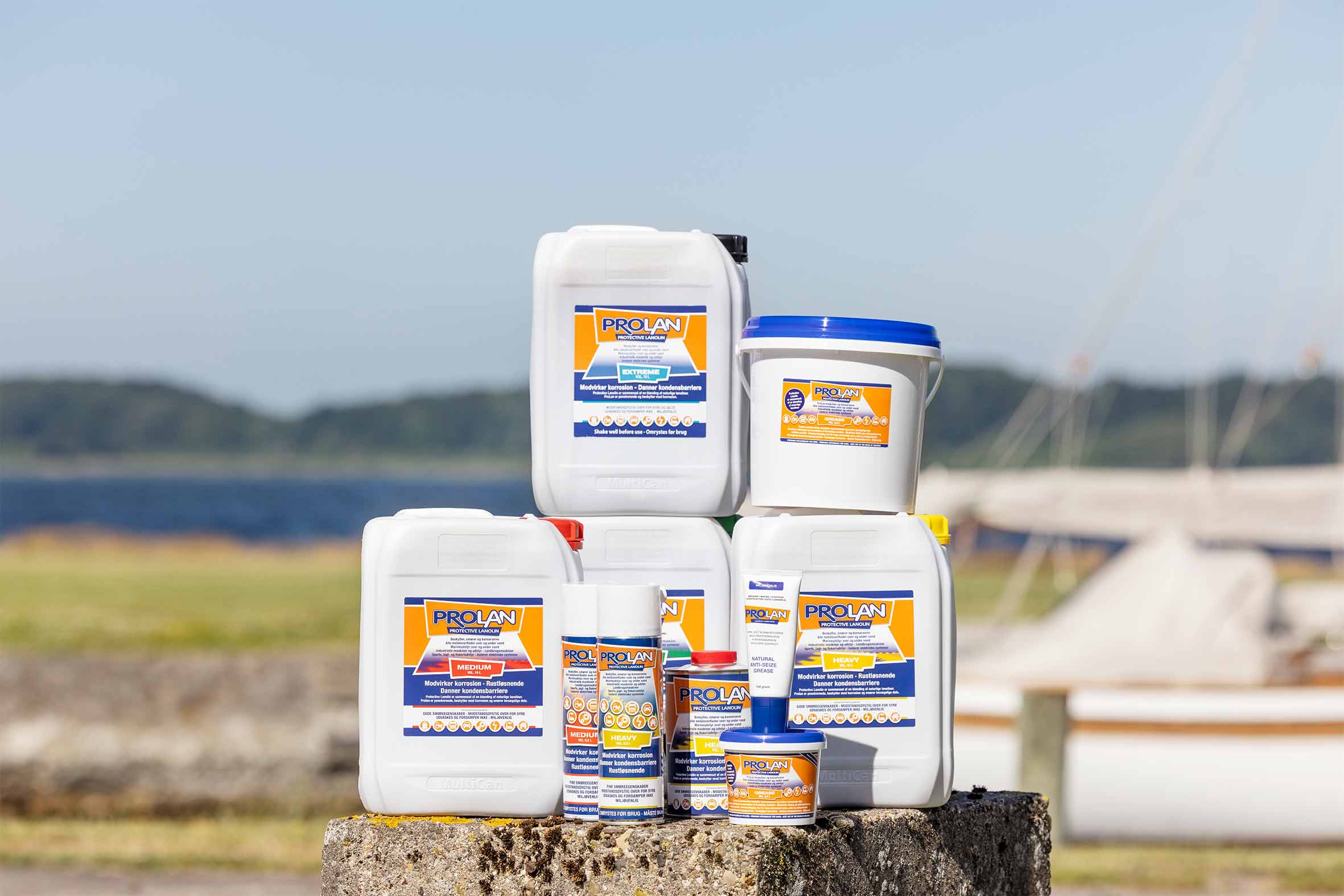 See our Prolan products here